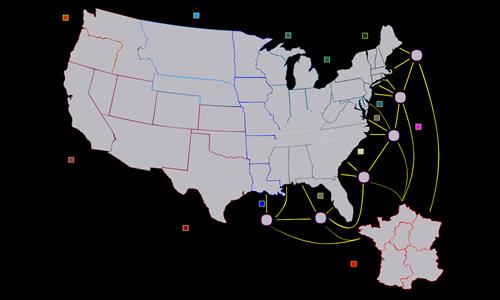 America 1861
#Real World
Created by
yesow
(
all
)
Went public on 10/16/2011
Number of ratings: 72
Average rating: 3.0694 / 5
54 territories, 14 bonuses, 3 distribution modes
Description
A 1st Draft attempt at an American Civil War map.

The 'island' in the Atlantic is France. 'Attacking' this region more represents the use of resources to sway the French to support your cause.

Coming in later versions:
- Subdivisions of the states
- Key cities
- Key Battle fields
- Whatever you recommend that can be included
- Upon an upgrade to member, i hope to designate starting locations.