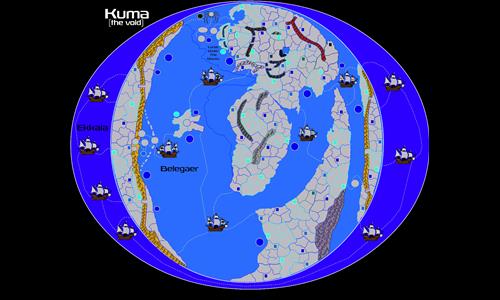 Tolkien's World of Arda
Unlocks at level 9 or with the
Mega Maps Pack
#Fictional
Created by

Imperator
(
all
)
Went public on 5/28/2015
Number of ratings: 95
Average rating: 4.0 / 5
310 territories, 83 bonuses, 2 distribution modes
Description
This is a map of the World of Arda, Primarily depicted in The Lord of the Rings and The SIlmarillion.

It includes the five continents that are within the tolkien canon; Aman, Hyarmenor, Endor(Middle Earth), Andor, and Romennor.

This map isn't entirely consistent as far as the official timeline goes. Most of the map depicts the early second age, before the changing of the world, while Middle earth actually depicts the late third age. This was mostly due to there being a lack of place names for middle earth in the second age.