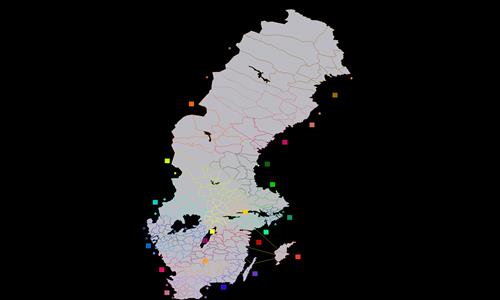 Sweden Municipalities
Unlocks at level 7 or with the
Mega Maps Pack
#Real World
Created by

xXOmegaXx
(
all
)
Went public on 5/28/2015
Number of ratings: 48
Average rating: 3.5 / 5
277 territories, 39 bonuses, 0 distribution modes
Description
Update 1.1 - Fixed an error in the Dalarna Bonus.
Reviews
Review by
Nathan

on 5/28/2015.
Straightforward, well-balanced and nicely organized. This map provides a detailed picture of Sweden but, unlike the case with many political maps, Sweden's unique geography provides numerous chokepoints and strategic territories that increase the complexity - and therefore my enjoyment - of this map.
2 out of 2 people found this review helpful.