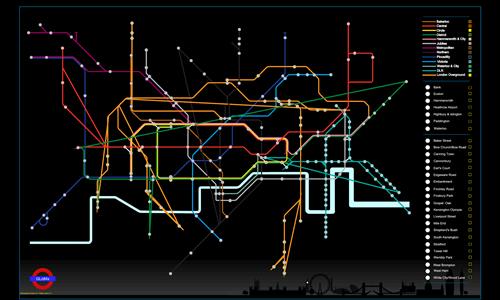 London Tube Map
#Novelty
Created by
GLo84x T3h De5tr0yer
(
all
)
Went public on 10/28/2011
Number of ratings: 106
Average rating: 3.2169 / 5
210 territories, 41 bonuses, 3 distribution modes
Description
The London transport system: Underground, Overground and Docklands Light Railway lines. Each major station is a territory, each line and station of more than two interchanges are bonuses.

Thanks go to Ben Barnett for the tube line SVG files that were the starting point for this map, which you can find at www.benbarnett.net.

This Warlight map is an evolution of the original design conceived in 1931 by Harry Beck, you can find the current map at www.tfl.gov.uk.