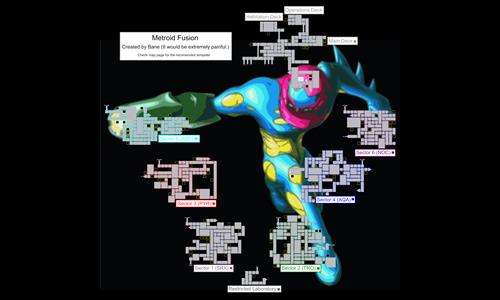 Metroid Fusion
#Novelty
#Strategic
#Fictional
Created by

AbsolutelyEthan

(
all
)
Went public on 11/7/2014
Number of ratings: 65
Average rating: 3.6153 / 5
421 territories, 113 bonuses, 2 distribution modes
Description
The map from the 2002 Gameboy Advance game, Metroid Fusion.

Connections represent actual room to room conections in the game. All non-area bonuses represent items within the game.


The template below is recomended.
https://www.warlight.net/MultiPlayer?TemplateID=927108

For diplo, or an interesting ffa, use the distribution mode "Sectors" for 6 players. Other distribution modes not recomended.


Have fun.