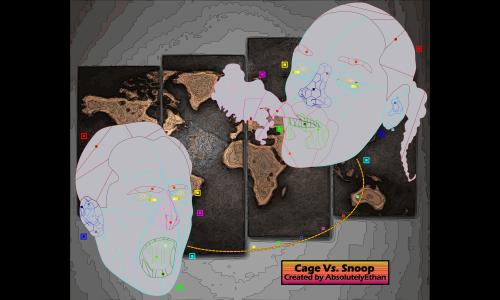 Cage Vs. Snoop
#Novelty
#Real World
Created by

AbsolutelyEthan

(
all
)
Went public on 9/29/2014
Number of ratings: 52
Average rating: 3.0384 / 5
164 territories, 54 bonuses, 0 distribution modes
Description
*2022 Edition*
In 2022 the map was redesigned, with tons more territories and bonuses, resulting in more complex play. This is functionally different than previous versions. So if you've rated this before, I encourage you to re-assess this new version of the map!

Don't be afraid. Soak it all in.
This map is really only for 1v1s, with the 1v1 distribution mode. I cannot guarantee a balanced game with more players.