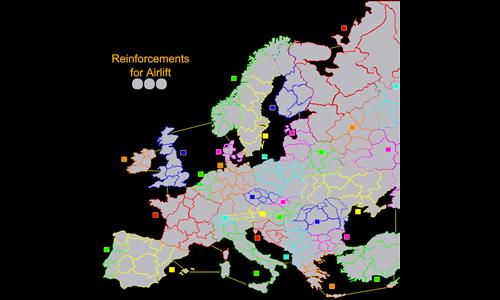 Europe Challenge Map
Created by

Fizzer

(
all
)
Went public on 4/7/2010
Number of ratings: 485
Average rating: 3.6824 / 5
205 territories, 31 bonuses, 2 distribution modes
Description
This is the map that's used for the single-player level "Europe Challenge."

This map doesn't work too well in multi-player, since it has isolated territories that can't be reached by normal means. In fact, this is currently the only WarLight map with such a property.

If you want to use this in multi-player, make sure that you use a distribution mode that doesn't include the three isolated territories, or use a custom scenario and make sure that the three isolated territories start as neutral. Failure to do this will likely result in a game that can't be finished.