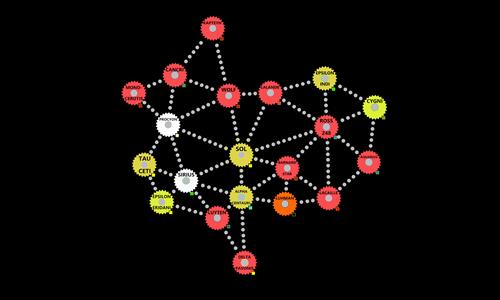 Outpost Revolt!
#Novelty
Created by
SiVisPacemParaBellum

(
all
)
Went public on 6/9/2014
Number of ratings: 130
Average rating: 3.7076 / 5
217 territories, 20 bonuses, 6 distribution modes
Description
An interstellar civil war has now broken out over all the worlds and within every outpost. Some generals have taken it upon themselves to restore order--others consider themselves 'supreme ruler'.

The year is 3014. Although they haven't surpassed the light-speed barrier humans over the past millennium have built outposts one light year apart to supply longer trips. These depots are self-sustaining and have enabled us to leap-frog into neighboring star systems.

Many from Earth settled the new stars. Now 2 in every 3 humans is a colonist, and most are not happy with Sol. New routes have opened up in the past century between the colonies, thereby bypassing the tight economic leash Sol holds over them.

SCENARIO: Brutal suppression of protestors in Wolf and Ross caused the Syrian and Procyonite societies to rise up against Sol in support of their Rossian and Wolven compatriots. Alpha Centauri and the other systems have officially declared neutrality.

May you be the one to restore interstellar peace.