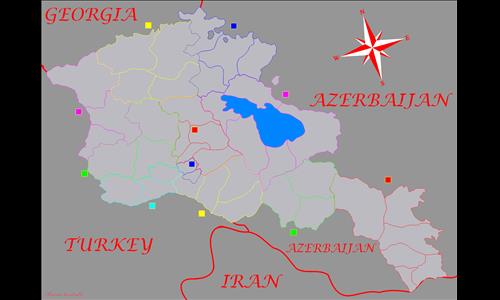 Armenia
Unlocks at level 5 or with the
Mega Maps Pack
#Real World
Created by
alex23
(
all
)
Went public on 6/7/2014
Number of ratings: 38
Average rating: 3.4473 / 5
42 territories, 11 bonuses, 0 distribution modes
Description
Map of Armenia made in order to help the goal to have all the countries of the world in Warlight.

The territories aren't actual distribution, but they're based on the biggest cities of Armenia, with the exception of Yerevan, where the city is split in two territories.

I know it's not a very good map, but I hope you enjoy it.