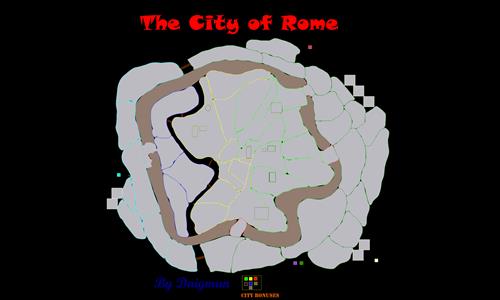 City of Ancient Rome
Created by

[ROME]daigman
(
all
)
Went public on 5/17/2014
Number of ratings: 36
Average rating: 3.25 / 5
69 territories, 12 bonuses, 0 distribution modes
Description
This is a map of ancient rome.
Reviews
Review by
Nathan

on 5/19/2014.
This map provides a real challenge as the bonus areas are large and the bonuses they confer are small. I wouldn't mind using slightly larger bonus values. However, even better would be to break the map up into smaller bonus areas to provide for greater strategic flexibility.

The artwork leaves something to be desired. Moreover, while many of the names are excellent, "Gate 2" could easily be improved. Correct these issues and maybe add a distribution or two and you have yourself a five-star map.
2 out of 3 people found this review helpful.
Review by
OTPM
on 11/27/2014.
ㅎㅎ
0 out of 0 people found this review helpful.