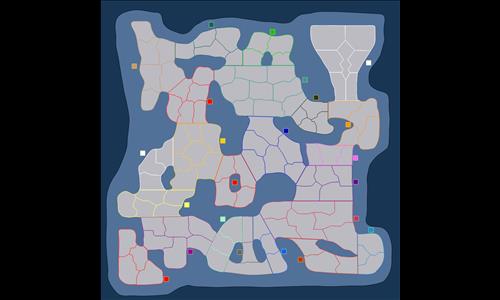 Laketown
#Fictional
Created by
Garrett
(
all
)
Went public on 2/4/2014
Number of ratings: 172
Average rating: 3.6279 / 5
109 territories, 23 bonuses, 4 distribution modes
Description
A smaller sized map I've made based on Imperium Romanum's size. Based around a bunch of lakes, I figured the name fit. The names for bonuses are random war-related words I thought up. The names for territories are just completely random words, although there might be a couple easter eggs thrown in.

This is my first map, so please feel free to criticize it in any way shape or form, it'll help me improve if I make another one in the future.
The scenario of Large vs Small bonuses wasn't really intended to be balanced, I just threw it in there for fun, depending on the number of picks each team gets though it could be fairly competitive.