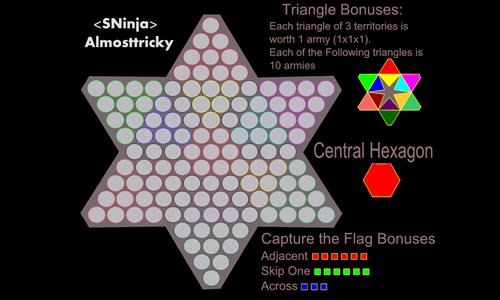 Chinese Checkers Capture the Flag!
#Novelty
Created by

almosttricky

(
all
)
Went public on 2/26/2014
Number of ratings: 268
Average rating: 3.75 / 5
121 territories, 220 bonuses, 3 distribution modes
Description
This is a simple map with lots of possibilities. The main goal is to capture your opponent's corner territory while defending your own. Have fun!