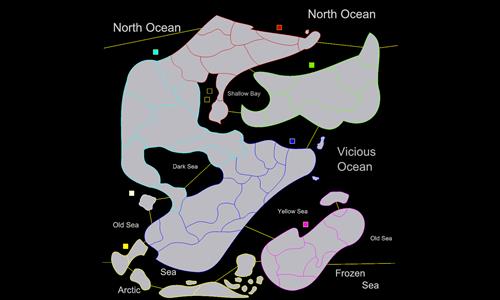 Fictive Pangaea
Unlocks at level 10 or with the
Mega Maps Pack
#Fictional
Created by
swietymiki
(
all
)
Went public on 11/5/2013
Number of ratings: 31
Average rating: 2.9677 / 5
54 territories, 9 bonuses, 1 distribution mode
Description
First Map. If I made a mistake, please report it in comment.

Changelog:
=========
1.0: First version of map.
1.1: Added new connection over water, changed center points and names of some territories.
Reviews
Review by
Nathan

on 11/6/2013.
The 1v1 scenario is a lot of fun. However, the game can easily devolve into a siege of a couple of territories in Western Gea. I'd suggest adding connections between Sharp Mountains and Big Jungle as well as between Big Jungle and Petran Territories. That would make things a bit more freewheeling.
1 out of 1 person found this review helpful.