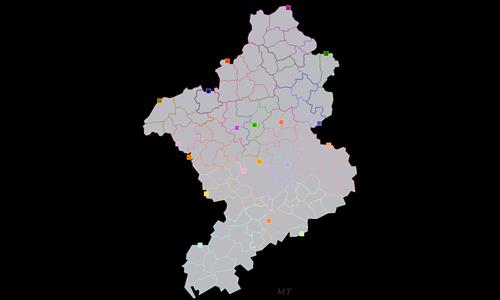 VRR & VRS
#Real World
Created by
Metaltubbie

(
all
)
Went public on 12/19/2010
Number of ratings: 43
Average rating: 3.279 / 5
113 territories, 19 bonuses, 4 distribution modes
Description
The german VRR is Europe's largest public transport association; covering an area of about 5.000 km² with 7.300.000 inhabitants.
The VRS is another one adjacent; also over 5.000 km² and with 3.300.000 people.
Reviews
Review by
Nathan

on 5/20/2014.
Fun map - It makes me nostalgic for the days when I lived in Cologne. Gameplay is fast-paced and the bonuses are large enough to be fun but not excessive to the point of frivolity.
1 out of 1 person found this review helpful.
Review by
Keith
on 9/29/2021.
Groovy smaller-sized map.
108 Total Armies.
Pretty straight forward moving map.
Played with 6 players and I enjoyed it.
Plays fast and quick; great if you want a quick game.
0 out of 0 people found this review helpful.