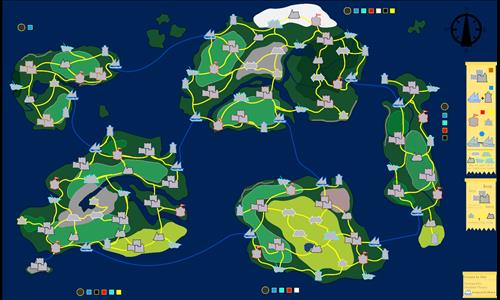 The Islands, a New Colonial War
Unlocks at level 18 or with the
Mega Maps Pack
#Fictional
Created by
jonathan pietjes
(
all
)
Went public on 12/1/2014
Number of ratings: 43
Average rating: 3.5813 / 5
165 territories, 106 bonuses, 6 distribution modes
Description
After have conquered the continent, exporers found an island archipel in a far away ocean, where they settled themselves. But unfortunately the new barons are very angry and war is upcoming....

This map is also suitable for Local Deployment.
If you want to play with local deployment, disable all bonuses that start with;
Ghira, Benzaid, Naturka, Gelan and Belnios, and disable the secret trade route bonus.

If you have never played on this map or on 'The Continent - Early Colonial War' before, please read the the columns on the right to understand this map.