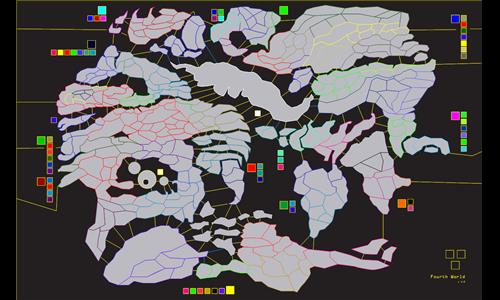 The Fourth World
#Fictional
Created by
Samuel
(
all
)
Went public on 7/3/2013
Number of ratings: 93
Average rating: 3.4838 / 5
343 territories, 67 bonuses, 0 distribution modes
Description
Release Note:
Still under balance testing.
-------------------------------------
A map that offers balanced territorty selection with a main battle ground to draw everyone into the fight. There are litte to no places where a player can simpy back up into a corner and sit. All territories have multiple attack points.

When playing this map, please make it a rule with your opponents and teammates that no-one starts at the Apex, the large single territory that sits in the middle of the map. Best gameplay should result from everyone picking a corner and moving inwards. However that's entirly up to you. Please, enjoy the map!