"it has nothing to do with india"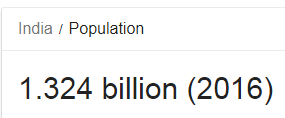 oh wait but in the CURRENT YEAR it is only the African countries with absurdly high birth rates so obviously they're the only ones to ever have high birth rates. it's not like if you go back only a few decades, most of Asia was like that too, and further back, Europe as well.
also tfw Botswana, Lesotho, South Africa, Djibouti as well as Jamaica and a bunch of other Caribbean nations have lower birth rates than Israel...